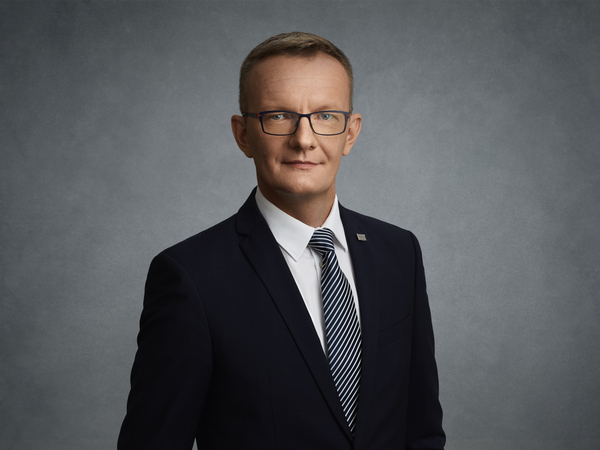 MARCIN KOWALSKI
Member of the Management Board (CUO), Director of the Reinsurance Department

Marcin graduated from the Faculty of Economics at the Technical University in Radom (currently the University of Technology and Humanities) and completed postgraduate studies in business insurance at the Poznan Academy of Economics (currently the Poznan University of Economics and Business).
He has been professionally engaged in reinsurance since 2002. In April 2005 he started his career at PTR, since 2008, as a Regional Director responsible for the Company's reinsurance operations in Poland, Turkey, and Israel as well as corporate projects – retrocession and rating. Since 2013, he has been the Executive Director of the Underwriting Department responsible for all underwriting activities of the Company.
In 2014, he was awarded with the "Meritorious for Insurance" badge by the Polish Insurance Association, and from 2019 he has been the Chairman of the Reinsurance Subcommittee of the Polish Insurance Association. Since 2012, he has lectured on reinsurance at the Warsaw School of Economics at the Postgraduate Studies of the Academy of Insurance.